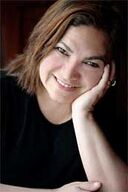 &nbsp
Marilyn Kaye (born 1949[1]) is a children's author. She taught children's literature at St. John's University, New York.[2] She is the author of many children's and young adult novel series, including the successful Replica and Gifted series.
Biography
Edit
Marilyn Kaye was born in 1949[1] in New Britian, Connecticut.[4] She spent most of her childhood in Atlanta, Georgia although she spent her tenth year in Montogomery, Georgia and her thirteenth in Ann Arbor, Michigan. [4] She kept a diary as a child and wrote in a wide range of formats.[4]
Marilyn majored in English at Emory Unniversity, going on to study a master's degree in library science at Emory and a Doctor of Philosophy degree at the University of Chicago with the thesis title "The nature of didacticism as related to romance and sexuality in young adult novels, 1965-1978".[5] She taught children's literature at St. John's University New York[2] for over twenty years.[4] She began publishing her work in 1984 under the pseudonym Shannon Blair, and has since had much success, particularly with the internationally selling Replica series.[3] She currently lives in Paris and writes full time.[4]
Ad blocker interference detected!
Wikia is a free-to-use site that makes money from advertising. We have a modified experience for viewers using ad blockers

Wikia is not accessible if you've made further modifications. Remove the custom ad blocker rule(s) and the page will load as expected.